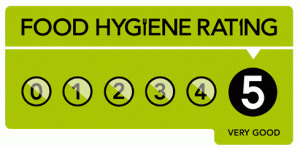 Open since 2003 Wind in the Willows Childcare Sefton, Merseyside offers a fun loving and stimulating environment for children aged 3 months to 5 years. We believe in parent partnership and feel building a close relationship with all our parents and families is important in making sure we deliver the best possible service to you and your child.
Inside children enjoy bright, light and vibrant rooms with exciting role play, water play, construction and sensory areas. Outside we have a generous garden well-equipped with soft-play, an outdoor classroom, an adventure playground and much more!
At all Wind in the Willows settings we follow the Early Years Foundation Stage Curriculum.
Wind in the Willows Childcare Ltd can provide ALL children aged 3 to 4 years with 15 hours FREE Early Education Entitlement. We can also provide children who are 2 years old the FREE Early Education Entitlement for those families who meet the Department For Education(DFE) criteria. Please ring for further information.
We are open Monday to Friday 7.30am to 18.00pm. For more information please contact us on 0151 521 1555 or sefton@witwchildcare.co.uk
In our latest Ofsted Inspection we achieved a rating of Good. Please take a look at www.ofsted.gov.uk
Location Details
House / Building Name: Wind in the Willows Childcare
Address Line 2: Ronald Ross Avenue
Postcode: 
L30 5RH
 (Click postcode for the map)
Telephone Number: 0151 521 1555
Opening Hours
Opening Hours are for all year round.
Monday: 07:30 – 18:00
Caring for our vegetables
At Sefton the children have been helping to care for our vegetables. They have been looking at the various vegetables we have planted and what they need to help them grow ready for us to use to make some yummy food for our lunches and snacks. This helps to promote the children's Physical ski
Read More >
Sefton have been exploring the garden.
The children have been on a bug hunt, they have explored the world around them and enjoyed learning about different types of creepy crawlies. this has extended their Knowledge of the World.
Read More >
Royal Horticultural Society
At Sefton we have recently joined the Royal Horticultural Society and have taken part in the Gardening Award. We are please to announce we have achieved our level 1 and have just submitted our evidence for Level 2. These photos show some of the flowers, plants and vegetables we have planted and care
Read More >
Sefton's Graduation
We said tearful goodbye to all of our wonderful Pre-school Graduates at Sefton. We wanted to take the time to thank you all for attending our graduation ceremony please come back and see us and tell us about your new school.
Read More >
Special Guest at Sefton
We had a visit from our local Councillor Carla Thomas today in the Portacabin. She had heard some really positive things about the nursery and wanted to come along and see for herself. She observed the children practicing languages and took part in a discussion with some of the children who told her
Read More >