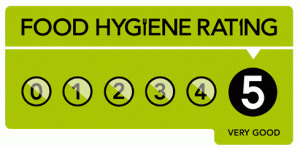 Pewfall is situated just off the East Lancashire Road on Liverpool Road, Haydock. We are currently registered for 29 children aged between 3 months and 5 years. We are open from 7.45 to 6pm Monday to Friday.
We pride ourselves on being as flexible as possible to accommodate your needs.
At all Wind in the Willows settings we follow the Early Years Foundation Stage.
Wind in the Willows Childcare Ltd can provide ALL children aged 3 to 4 years with 15 hours FREE Early Education Entitlement. We can also provide children who are 2 years old the FREE Early Education Entitlement for those families who meet the Department For Education(DFE) criteria. Please ring for further information.
Take a look at our latest Ofsted report at www.ofsted.gov.uk.                               We achieved Outstanding in 'The contribution of the early years provision to the well being of children' 
For more information or to take a look around contact us on 01744 739033 or pewfall@witwchildcare.co.uk
Location Details
House / Building Name: Wind in the Willows Childcare
Address Line 2: 264 Liverpool Road
Postcode: 
WA11 9RZ
 (Click postcode for the map)
Telephone Number: 01744 739033
Employment Oppertunities
Deconstructed Role Play
Deconstructed Role Play Quite  simple really. Traditional role play is very adult directed and over-themed. We might set up a cafe, Goldilock's house or the vet in our role play area. When there is an adult leading the play, using the language, acting out scenarios then the children can easil
Read More >
Parents as Partners
At Pefall we have some very amazing parents and grandparents who are willing to give up thier time and come to the Nursery to plant flowers with the children. The children are growing Tomatoes, strawberies and some beautiful flowers. Parents teaching the children about thier hobbies and interests al
Read More >
Pewfall's Graduation
Thank you to everyone who attended our graduation, we are overwhelmed at the support we have received this year. Thank you to all of our Graduates who behaved so well and remembered their graduation song. Please remember to come and visit us and tell us about you new reception class. Thank you to al
Read More >
Pewfall's Easter Bingo.
Our Easter bingo was a huge success! We raised a massive £87! Thank you to all of our families who joined us for a great evening. Also thank you to everybody who very kindly donated prizes. We will be raffling off the rest of the prizes at the end of the week. Tickets are available […]
Read More >
14th February 2017