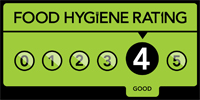 Wind in the Willows Out of School and Holiday Club is managed by Liza Webb and is located on Cross Lane, Newton le Willows.
We can currently accommodate 24 children and are open from 7.30am to 6pm Monday to Friday.
Throughout term time we offer a Breakfast and After School Club for children aged 4-11 years, providing a 'drop off' and 'pick up' service from local schools.
Wind in the Willows staff operate a 'walking bus' to deliver and collect children from their chosen school.
Whilst children are at our setting we provide a healthy breakfast and 'snack tea'.
During school holidays we offer an exciting 'out of school' holiday club for children aged 4-11 years.
We offer both indoor and outdoor facilities.
In our latest Ofsted inspection we achieved 'OUTSTANDING' www.ofsted.gov.uk
If you'd like to come and look around or for more information don't hesitate to contact us on 01925 221445 or crosslane@witwchildcare.co.uk
Location Details
House / Building Name: Wind in the Willows Childcare
Address Line 2: 45 Cross Lane
Address Line 3: Newton-le-Willows
Postcode: 
WA12 9PT
 (Click postcode for the map)
Telephone Number: 01925 221445